"Hand over your skin and hair problems to the best doctors!"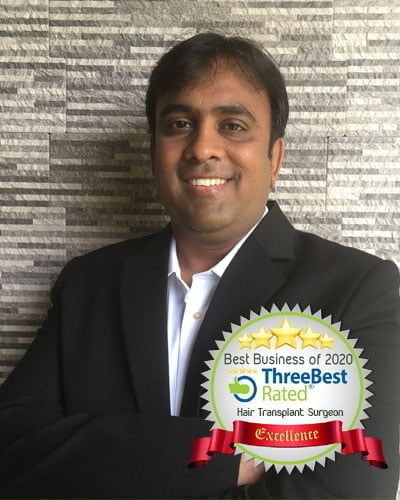 Dr. Sachin Sharda's Professional Philosophy
"I always put my best foot forward to provide the best treatment to my patients through proper diagnosis and latest knowledge. I want my patients to make an informed decision and hence, I always provide straightforward, detailed answers to their different queries."
About Dermatologist Sachin Sharda
Dr. Sachin Sharda is one of the best dermatologists & skin specialists in Jaipur. He's treated 1 lac+ patient & done 3000+ hair transplants, & lasers surgeries. He is an esteemed and famous personality who has been serving society for years. His reputation as the best Dermatologist, Cosmetologist, Trichologist & Skin Specialist in Jaipur is based on the combination of his extensive experience and excellent capabilities. He is a revered member of the Indian Association of Dermatologists, Venereologists, and Leprologists.
Dr. Sachin Sharda – Director, Jaipur Skincity
Dr. Sachin Sharda is the Director of Jaipur Skincity located at Lal Kothi, Jaipur. Jaipur Skincity is Rajasthan's First Exclusive FUE Hair Transplant & Best Laser Center. Dr. Sachin has made a successful effort towards making this world a better place for people who fight various skin and hair problems by providing the best skin and hair treatment in Jaipur. Jaipur Skincity follows the vision of delivering best of cosmetology and dermatology services. Latest tools and techniques along with the team of experts and affordable price have made Jaipur Skincity the most reputed Cosmetology and Dermatology Center.
Experience & Skills
Dr. Sachin Sharda has got the widespread experience of treating more than 1 lakh patients.
He has performed more than 3000 surgeries procedures successfully, including the various hair transplant surgeries.
He has been trained in hair transplant by a renowned surgeon whose name is included in world's top ten hair transplant surgeon.
He always believes in Personalized counseling and prescribing limited necessary medicines
He always keeps him updated with the latest techniques & tools.
He is the member of Indian Association of Dermatologist, Venereologist, and Leprologist.
He is also the member of Association of Hair Transplant Surgeons, India (AHRSI).
He keeps on attending numerous CME and conferences on cosmetology and hair transplant.
Education
Dr. Sachin has been rendering his services successfully as a Dermatologist, Cosmetologist, Trichologist, and Skin Specialist in Jaipur, India. Dr. Sharda earned his M.D. (Dermatology) from the esteemed S.M.S. Medical College, Jaipur. He has combined his academic knowledge with practical skills to serve the best treatment to his patients.
One can enjoy following services at Jaipur Skincity:

Male Hair Loss: Reasons, Pattern, and Effective Treatments
Best Rated dermatologist and cosmetologist in Jaipur
Great Doctor. Explain every minor things in detailed way. Satisfied with the treatment. But the only problem is that doctor is busy on Saturday and Sunday. So, kindly visit the clinic on weekdays.
Experience was good but one thing I suggest you that when doc give me medicine for 15 Days then why your consultant fee is valid for 5 days only.
Frequently Asked Questions