Laser Facial/ Photo Facial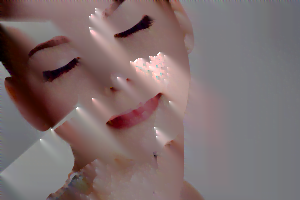 Photo Facial / Laser Facial Treatments are a series of safe, laser skin rejuvenation treatments designed to produce facial glow. This also reduces the appearance of sun spots, age spots, brown spots, freckles, fine lines, wrinkles, large pores, uneven pigmentation, broken capillaries, flushing and redness of the face and neck. Photo Facial rejuvenation leaves you with clearer, younger looking skin and complexion. The Photo Facial Procedure allows you to visibly improve your appearance and rejuvenate your skin with little to no downtime. Skin rejuvenation can be performed on an outpatient basis.
Multiple sessions for maximum results
We have multiple options available on our new high-power pixel machine with immediate glow and long-term treatments. Minimum 4-6 sessions are recommended for long term effect. Further a maintenance session every 2-3 monthly or before every party/occasion can be taken.
---
How soon I can see the improvement?
While you can see a noticeable improvement within one treatment, it is recommended a minimum of four-six treatments for maximum results. Each skin rejuvenation treatment can last about 30-45 minutes.
---
Is Laser facial painful?
The procedure is very comfortable with no pain.
---
Combine treatment for incredible results
While Photo Facial rejuvenation is wonderful at reducing minor imperfections in your face, a combination of complimentary treatments can help you achieve your goals of younger, smoother, tighter, flawless skin. After analysing your skin and listening to your goals, Doctors at Jaipur skincity can recommend a personalized treatment plan using a combination of treatments to achieve your desired results at a price you can afford. You can consider Dr Sachin Sharda for the Laser Facial and Laser Hair Removal in Jaipur.
---
About Dr. Sachin Sharda
Dr Sachin Sharda is a highly expert Dermatologist in Jaipur, boasting 15 years of experience in the field. He specializes in a wide range of skin and hair treatments, including advanced procedures like F.U.E. hair transplants and P.R.P. therapy. As a member of the Indian Association of Dermatologists, Venereologists & Leprologists, Dr. Sharda's expertise is widely recognized. He has successfully treated over 1 lakh patients globally, performed over 3000 surgeries, and is known for his use of cutting-edge technologies like the LightSheer Duet (Diode Laser). Dr. Sachin Sharda's dedication to personalized care and his commitment to patient well-being make him a trusted choice in dermatology.
Schedule a Consultation with Dr Sachin Sharda; call at 9468975757