Wondering How to take care of hair in Summer? Today we are uncovering best summer hair care tips for perfect hairs during summers. "Summer means happy times and good sunshine. It means going to the beach, going to vacations, having fun."
We all know how the hot summer Sun is harmful to our skin, and we take due precautions for it. But have you ever given a thought to the effects that sun has on hair??? The sun can wreak equal havoc with our hair as with our skin.
Our hair gets harmed in many different ways during summers – overexposure to the sun's harmful rays, sweat, and humidity and of course, spending too much time in a swimming pool AKA chlorinated water. While all of these are reasons enough to lead to a bad hair day and cause long-term damage. So a little care is all your hair needs to stay beautiful!
How to Take Care of Hair in Summer?
1)Start summer with a trim- Summer is the ideal time to give yourself a new haircut, but if you don't want to shorten your hair, opt for a small trim that will take care of the ends and bring back life to your hair. Hair really does grow faster in the summer. That's because there are more hairs in the anagen or growing phase in comparison to dead winters, consider this summer hair care tip for better hair growth during summers.
2)Shield your strands from the sun- If you'll be spending lots of time outdoors and thinking how to take care of your hair in summers, wear a wide-brimmed hat or a scarf. Not only will it keep your strands from getting scorched, it will also protect your scalp and ears, areas that are vulnerable to sun damage. Make a daily habit of applying a hair care product that contains UV filters (these can be in spray, gel, or cream formulas). These products protect hair from sun damage and help keep color-processed hair from fading. However, make sure you wash your hair once you are home for a perfect summer hair care.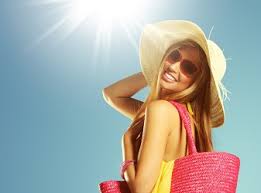 3)Before swimming- If you're going swimming, remember DO NOT shampoo before you go for a swim, as this will rob your hair of all protective oils and will make it extra vulnerable to the chemicals and salt in the water.
To save yourself from the trauma, coat a layer of coconut oil before you head for a swim; coconut oil is an excellent preventive measure that acts as a barrier between your hair and the water. Alternatively can use a leave-in conditioner.
Don't forget to wear a swimming cap.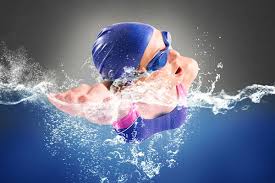 Once you're out of the pool always take a shower and shampoo hairs. This will remove any harmful effects of chlorine that the water may have. If there isn't a shower nearby, keep a spray bottle filled with fresh water.
4)Shampoo with care- Switch to high moisturizing content shampoo. Shampoo only on the scalp, not the hair, and as you wash your hair, the suds will rinse down, cleaning up your hair too. Putting shampoo separately on your hair and hair tips will dry them out. For a cooling effect and to take care of hair in summer you can use mint flavored shampoo, it will provide extra coolness to your hairs.
5)Never miss Conditioner- While the sun is drying out your hair, make sure you help restore some moisture and life in it by using a rinse-out conditioner for a perfect summer hair care. Get one that suits your hair type and texture. Go for deep conditioning at least once a week. A deep conditioning mask helps tame the frizz and infuses bouts of moisture into your hair to keep it looking healthy and shiny, as opposed to dull and lifeless.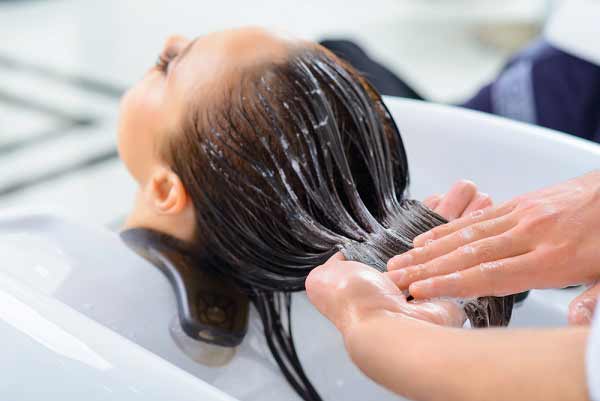 6)Avoid too much cosmetics- Summers already dries your hair out and causes damage to them. So make sure you go easy on any chemical hair treatments during this period for a proper summer hair care. Avoid too much coloring, whether at the spa or home.
If you want to color your hair or change the color during summer, try and do it a month or two before the sun hits hard.
You may also like to read: Best Hair Care Routine
7)For a perfect summer hair care avoid additional heat- The sun is already putting too much heat on your hair, so avoid the additional heat as much as you can. Go slow on the blow dryer, and if required, wash your hair half an hour earlier so that they get ample time to air-dry. Avoid using the styling iron and curlers and let them be as natural as they can be.
8)Put your hair in loose comfy styles- Tight hairstyles add to the frizz and put deep pressure on the roots of your hair. Summer is all about loose, playful hairstyles which not only look good but keep you feeling free. Not only does it keep your hair protected from frizz, but it also reduces the sweating.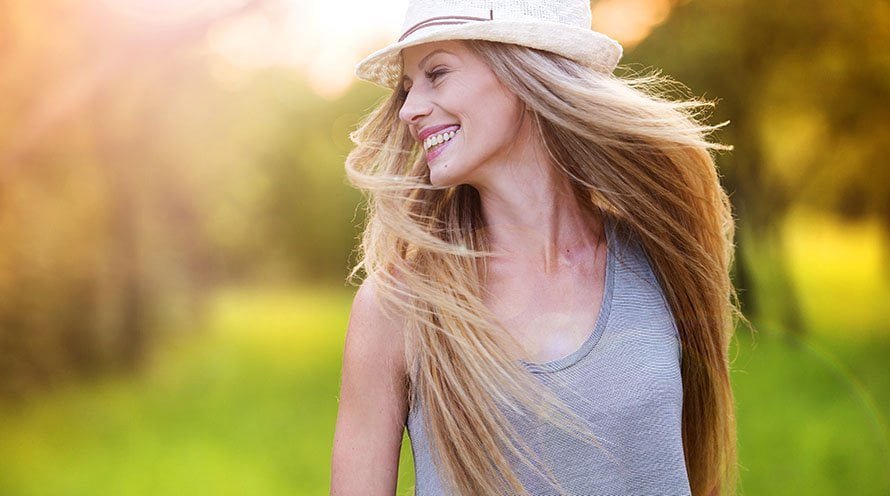 9)Lots of Fluids- While you may be doing all of the above to protect your hair from the sun, if you're not drinking enough water, you're not going to achieve anything. Your hair and your skin will benefit immensely from the amount of water and extra fluids that you have. So opt for cooling liquids that will help you keep your hair healthy and hydrated. Include as many fresh fruits and vegetables in your diet as you can. This is an essential hair care tip for summer.
10)Expert opinion is always good- Meet your dermatologist in Jaipur or hair expert for any kind of summer hair care tips and suggestions.
So, there you go! Basic Summer hair care tips for summer that keep your hair shiny, bouncy, and always at its prime, now stop wondering how to take care of hairs in summer and start protecting your hair from the burning summer sun!
Dr. Sachin Sharda can help you with any hair-related treatment. He is a highly skilled Dermatologist in Jaipur who offers the best hair-related treatments, such as low-level laser therapy, laser hair removal, and hair transplant in jaipur. Dr. Sachin Sharda delivers economical laser hair removal and competitive hair transplant cost in Jaipur.