Wondering what is the best hair care routine? Whether your hair is straight, wavy, curly or coily, your hair care routine should be anything but…routine. That is, how you care for your hair depends on what type of hair you have. Follow these simple tips from dermatologists to maintain healthy hair.
Hair Care Routine Tips You Must Follow
Brush Your Hair
The obvious reason for brushing your hair is keeping it tangle-free. What many of you may not know is that brushing also helps to distribute natural oils evenly throughout your hair. This gives your hair a healthy shine. Use a soft-bristled brush to gently brush your hair. And don't do the hurried job! Pamper your hair. If you don't have time, brush your hair while watching TV, but do it gently. Vigorous brushing can scratch the scalp and break the hair. Also, don't overdo the brushing. Be moderate and adapt this Hair care routine for tangle free hairs.
Hair Wash-
How often you wash your hair should be based on how much oil your scalp produces. Hair Wash is the best practice in hair care routine for dry hairs.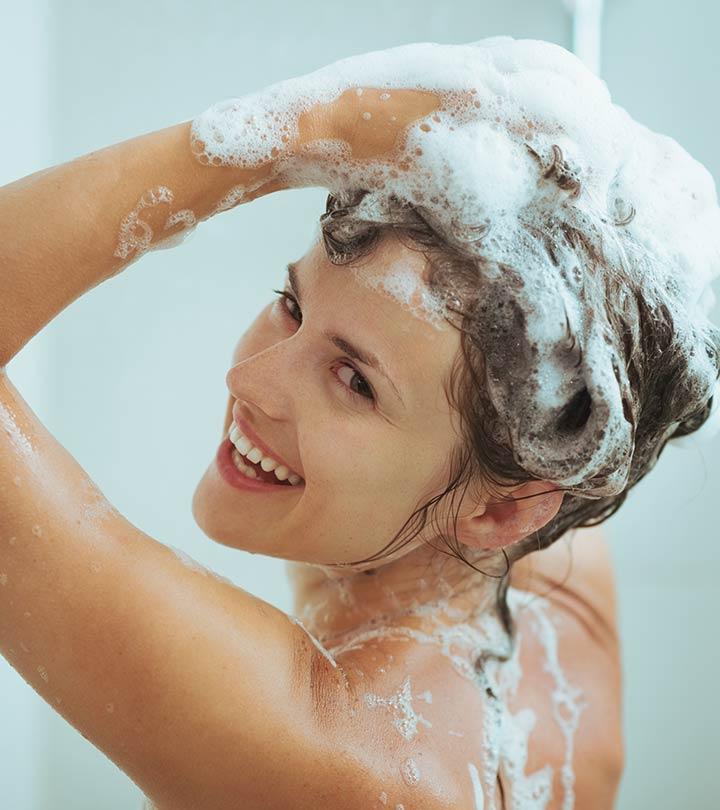 If your scalp is oily, you may need to wash it as often as once a day.

If you have chemically treated hair, your hair may be drier, so you may want to wash it less frequently.

As you get older, your scalp makes less oil, so you may not need to shampoo as often. But if you see flakes in your hair, you may not be shampooing enough. This can lead to dandruff and other scalp diseases. Hair Was should be the first step in your daily hair care routine
Concentrate shampoo on the scalp. When washing your hair, concentrate on cleaning primarily the scalp, rather than washing the entire length of hair. Washing only your hair can create flyaway hair that is dull and coarse, consider this tip for your hair care routine.
Use conditioner
Unless you use a "2-in-1" shampoo, which cleans and conditions hair. Using a conditioner can significantly improve the look of damaged or weathered hair by increasing shine, decreasing static electricity, improving strength and offering some protection from harmful UV rays. Adapt this in your hair care routine for dry hairs.
Concentrate conditioner on the tips of the hair. Because conditioners can make fine hair look limp, they only should be used on the tips of the hair and not on the scalp or length of the hair.
Hair Care Routine at Night
Before you retire to bed, spend a few minutes in front of your mirror and brush your hair gently. This will get rid of the knots and tangles that have accumulated during the day. After brushing, tie your hair into a loose ponytail to prevent tangles while you sleep. If you have short hair, you have no cause for worry, you can miss this step but for good hair life, you must follow other steps of the hair care routine.
Protect hair when swimming
Protect your hair from the damaging effects of chlorine by wetting and conditioning your hair before swimming. Wear a tight-fitting swim cap and use a specially formulated swimmers shampoo and deep conditioner after swimming to replace lost moisture.
Take balanced diet
Food is important for the health and Following a proper diet is the main step of hair care routine for hair growth of your hair as well, like all other body parts.You can have dry, frizzy, smooth or silky hair – all these are signs of your inside health and the diet you take.For a healthy scalp, you would need a diet rich in Iron, Vitamin E, vitamine D and some essential Minerals like Copper, Selenium and Magnesium. For protein, minerals and vitamin E, you should take ample amounts of fishes like Salmon, Eggs, Leafy Vegetables like Spinach as well as Lentils too.
Restrict unhealthy habits
Avoid excessive smoking, excessive alcohol consumption, excessive stress, for healthy hairs. Just like your skin, you hair shows damage through unhealthy routines. Just that the skin shows immediately and the hair to show the extent of damage would take longer.
Ask the doctor if you have questions about caring for your hair; you should make an appointment to see a dermatologist. It is always best to take expert advice as you can not take the risk for your most important part of looks. You can consult with the Dermatologist in Jaipur at Jaipur Skin City for a more detailed and specified Hair Care Routine according to your hairs.
Consider Dr. Sachin Sharda if you require any type of hair-related treatment. The best hair-related therapies, including low-level laser therapy, laser hair removal, and hair transplant in Jaipur, are offered by this highly skilled dermatologist in that city. He provides reasonably priced laser hair removal and hair transplant cost in Jaipur.
You may also like to read 12 common myths and facts about hair transplants.