Under Eye Dark Circles are very common because the skin around the eyes is extremely delicate. If any changes occur in deeper layers of the skin, it will be easily visible on the surface. Dark circles can affect both men and women. Now there are many reasons for under eye dark circles to appear under your eyes; from stress, lack of sleep, hormonal changes, a disturbed lifestyle, hereditary and many more. But if not treated on time, they will not only dull your overall appearance, it can also lead to serious health issues. 
Reasons for Under Eye Dark Circles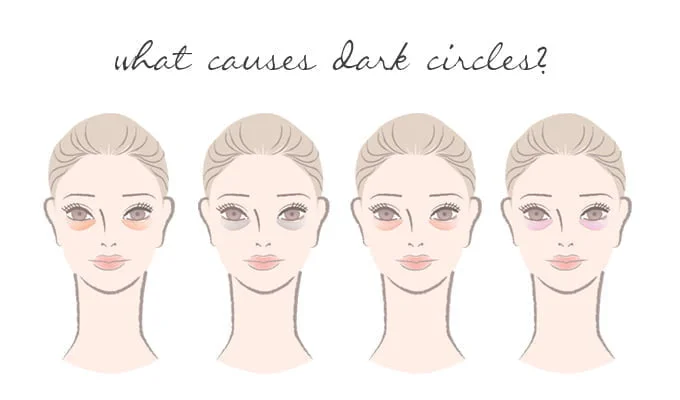 Allergy to products, like ingredients of make-up, hair dyes, some medicated applications like eye drops, and facial creams can cause dark circles under the sky.
Repeated rubbing and scratching the delicate skin around the eyes can eventually lead to a brown discoloration around the eye.
In a certain subset of people, the problem of undereye bags and pigmentation around the eyes runs in the family. They get worse with sun exposure.
Improper sleep exacerbates the problem the problem of dark circles.
Stress (physical or mental) is a major killer of healthy glowing skin. Stress can be a major factor that contributes to your eyes looking tired. Also, Read Our Blog on skin care tips for glowing skin.
Iron deficiency can also lead to pigmentation and dark circles around the eyes.
Smoking increases free radicals in the skin resulting in puffy eyes and dark circles under the eyes.
Prevention and Treatment
Beauty Sleep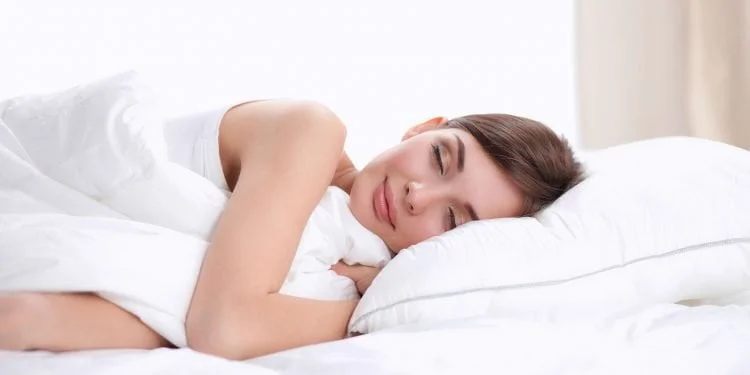 The age-old adage of getting your beauty sleep suggests that the key to brighter eyes is getting enough shut-eye. 
Sleep well (doctors advise at least eight hours sleep daily) to have a fresh and circle-free face. Lots of sleep means less stress and thus less puffiness and dark circles under the eyes.
To reduce puffiness, a temporary cause of dark circle, change your sleeping habits. Sleep on your back and keep your head elevated with one or more pillows. Gravity let fluid build-up drain away.
Skin Friendly Diet

Although diet doesn't usually play a direct role in dark circles under your eyes, certain foods can aid skin health.
Green tea contains skin-friendly antioxidants and has anti-inflammatory benefits that help protect skin cells;
Salmon contains astaxanthin, a carotenoid that improves skin elasticity to keep fine lines at bay;
Avocados and eggs are rich sources of biotin, a vitamin that helps keep skin healthy. 
Include plenty of iron in your diet, from whole grains, legumes, eggs, or iron supplements. Dried beans, dried fruits, eggs (especially egg yolks), iron-fortified cereals, liver, lean red meat, oysters, poultry, salmon, tuna, and whole grains are rich in iron.
Include citrus fruits, tomatoes, peppers, melon, and spinach for vitamin C. Vitamin C aids the absorption of iron by the body.
Reduce salt in your diet to reduce puffiness and dark circles.
Include plenty of green vegetables, fruits, and vitamins in your diet. Eat seasonal fruit like bananas, mangoes, and oranges, along with vegetables like spinach, greens, carrots, and brinjals (eggplant).
Limit the amount you smoke.

Smoking causes blood vessel issues that make them more prominent underneath your eyes and changes the surrounding tissue to a bluish color.
Sunscreen, Sunscreen, Sunscreen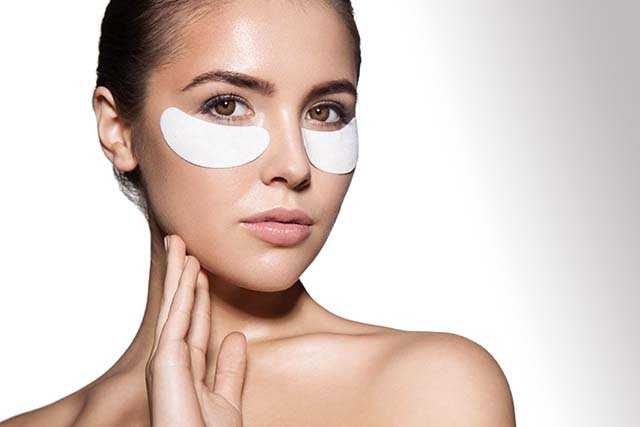 If the skin underneath your eyes is dark all on its own, don't take chances on it becoming darker with age. Every day (yes, sun, rain or snow), apply SPF 30 underneath your eyes but avoid actual contact with your eye. The sun can darken the pigmentation around your eye area, making the dark circles worse as you get older.
Stop Rubbing Your Eyes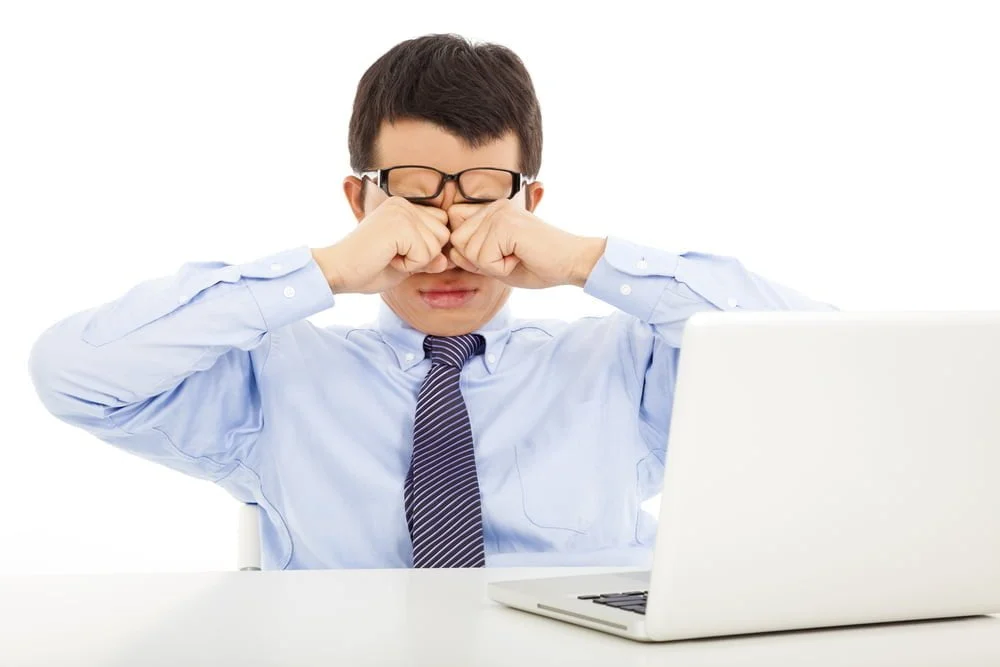 Ever notice how friction with your shoes can make lasting dark marks on your feet? The same deal goes with your eyes if you're constantly rubbing them. Friction causes skin pigmentation to darken, so if you're constantly rubbing your eyes, you're not doing yourself any favors but increasing the chances of dark circles under the eyes.
Use Makeup (concealer)
A secret weapon for disguising tired eyes, a concealer can help even skin tone. As a bonus, it can also act as a physical barrier against sunlight to ward off sun damage. If skin sensitivity is a concern, then try the all-time concealer—a big pair of sunglasses.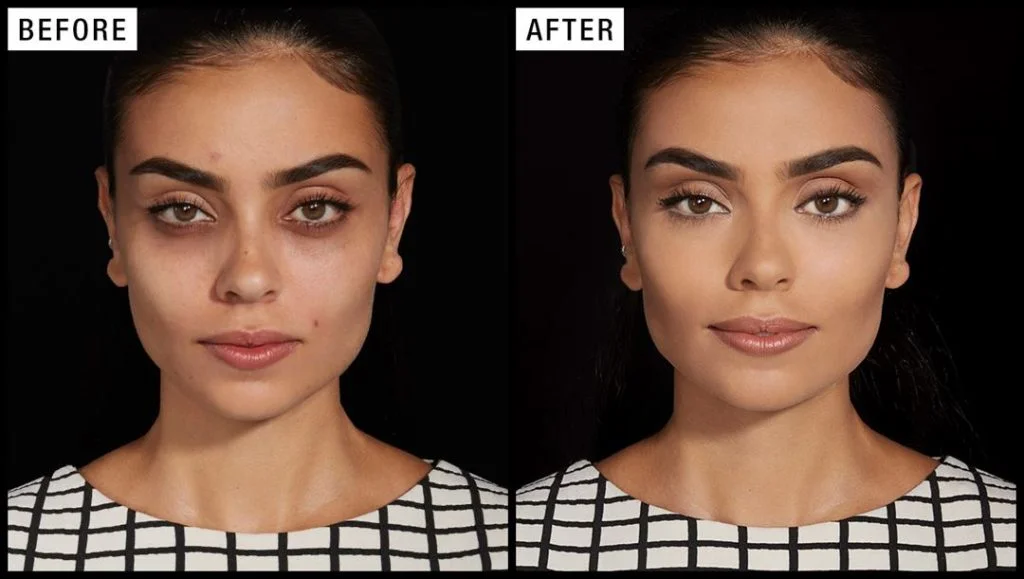 Use ring finger-When you apply concealer or makeup (or makeup remover) with your fingers, use your ring fingers as they're the weakest of the bunch. Like we mentioned above, less friction is better, so using your weak finger will be much gentler on your eye area.
Always moisturize the skin under the eye. Dry, dehydrated skin will make the under-eye area dull and more prone to allergies. 
Other Health Conditions
Nasal congestion can darken the appearance of the veins that drain from your eyes through to the nose, adding to dark circles. Dark circles under your eyes may also be a sign of atopy, meaning people predisposed to developing conditions such as asthma and eczema. Control allergies and the puffiness they cause. Take proper medication for allergies to airborne materials like flour or smoke.
Use under Eye Creams for Dark Circles
Eye creams are a popular cosmetic product, but do they live up to the hype? It's hard to say, as results vary so much between individuals. most popular in treating dark circles are lightening creams, which may contain hydroquinone, kojic acid or retinoids they help to even out discoloration and boost collagen to reduce fine lines.  But creams can irritate delicate under-eye skin, particularly if they contain harsh ingredients, so talk to a professional before use.
Also, if you expect your under-eye cream for dark circles to get rid of your wrinkles and fine lines completely or even shadows around your eyes for that matter, then you are obviously under the wrong impression. Make sure you have used the cream for at least 6 months before you begin to see the results.
Various Procedural Treatments for Under Eye Dark Circles
Chemical peel, undereye micro needling procedures, PRP etc are the various options available at cosmetology and dermatology clinic. The most important thing required is the expert opinion and experienced hands.
Laser Treatments for Dark Circle
The laser targets the source of dark circles under your eyes by sending a burst of light into the skin under the eyes. The light is absorbed by blood vessels or pigmented areas in the skin. The laser will resurface the skin and reduce or eliminate wrinkles, which improves the overall appearance of the eyes, with the added benefit of reducing dark circles. Consult with your dermatologist in Jaipur for best treatment tips 
At Jaipur skin city we have state of art Alma Q pixel laser, which targets pigments and wrinkles in one go. This is a painless procedure which does not require anesthesia. Usually, 6-8 sessions required at month apart interval.
So why to worry when we are here to serve you. Book an appointment, call at 9468975757.