Our today's blog is dedicated to all those who want to know how to remove unwanted hairs from the face. The growth of hair on the face, underarms, arms, and legs is something that is shared by both men and women alike. Unfortunately, for most women, noticeable hair in these places is not a desirable trait. When methods such as bleaching, plucking shaving, waxing and depilatory removal creams reach their limits, many women choose to turn to their Skin Specialist in Jaipur for a more permanent solution. Because Other than laser hair removal, none of these methods provide a permanent solution to unwanted hair.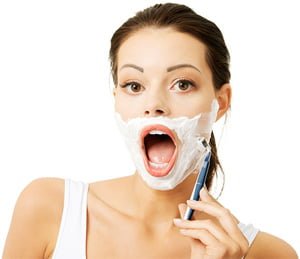 Electrolysis
Electrolysis is one option that your dermatologist may recommend to remove the unwanted hairs from the face. During electrolysis, a small needle-like probe is placed into the hair follicle. Once in the hair follicle, the probe delivers a small shock, which is enough to kill the follicle. According to the FDA, since the hair follicle is destroyed, it can be considered a permanent hair removal option.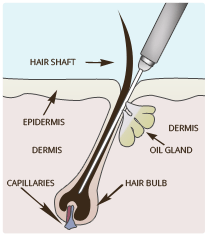 It needs a skilled technician to do the electrolysis. Used in the wrong hands, however, and possible side effects can range from scabs, swelling, blisters, dryness and even ingrown hairs.
Also, it can take weeks and sometimes even months for the hair to be effectively killed at the root, so electrolysis is a relatively slow method of hair removal, unlike lasers which have the advantage of being faster.
Laser
Laser hair removal is one popular option provided by dermatologists. Laser hair removal works by using a specialized laser that penetrates into the deeper layers of the skin. By using the pigment of the hair as a guide, the laser targets the hair follicle and uses the heat of the laser to disrupt the hair's ability to grow.
Laser Hair Removal is a great option for nearly all skin tones if your dermatologist uses the right laser in the right setting. People who are wondering how to remove unwanted hairs from face permanently laser hair removal is the best thing you can go for!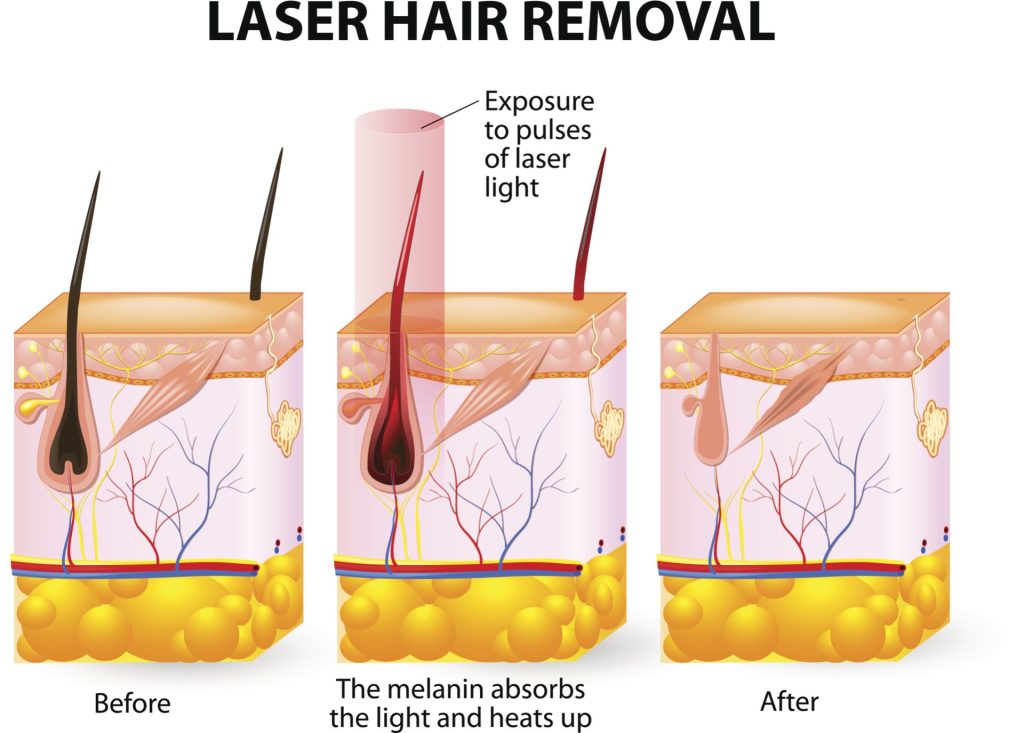 Laser Hair Removal may require multiple sessions, depending on how active your hair growth is and your genetic/ethnic background. Darker skin may require more sessions. Laser hair removal typically works best for those with light skin and dark hair.
Overall it's definitely easier to eliminate the hair and avoid plucking, waxing, threading and other methods that may lead to scars and more problems.
Only shave the area for 2 weeks before a session so the hair has grown out a little before a treatment.  Also, stay out of the sun for 2 weeks before a laser session to avoid complications. You can prefer Dr Sachin Sharda for the laser hair removal in jaipur. If you want any hair-related treatment, you can consider him. He is a highly experienced Dermatologist in Jaipur who provides the best hair-related treatments, like low-level laser therapy, laser hair removal, and hair transplant in jaipur. For those on a budget, he provides laser hair removal and affordable hair transplant cost in Jaipur.
Still Wondering which laser hair removal is best? Follow the link to know!
You Must Also Read About : Upper Lip Laser Hair Removal